Welcome to KAREEM GROUPS OF COMPANIES,
Established in the year 1989 "KAREEM & CO" has earned a reputation of being the best in the Hardware. Later established in the year 1995 "KAREEM AGENCIES" has to cater needs of all sectors of customers like Agriculture, Fisheries, and others.
KAREEM & CO, the main distributor of DUTRON company products in Tamilnadu.
Dutron is pioneer of PVC Hose Pipes in India. The wide ranges of PVC Hose pipes, CPVC, HDPE, Braided Hoses, and others. It has achieved a great mileage in turnover in past years with Dutron's products supplies.
KAREEM & Co has deals STAR PVC pipe fittings, Oil Engine Spare Parts, GI Pipes & fittings, Tools and equipment's, Oil and Lubrications, Plumbing Accessories.
KAREEM AGENCIES, is under the umbrella of KGP, It deals mainly in ASPEE Sprayer and spare parts in Tamilnadu. It has achieved a great milestone in the distribution of ASPEE products in Tamilnadu region. It has enjoyed the great recognition by aspee by providing Top distributor award since the year 1996.
Our Company is Sub Distributor for CASTROL company products. We supply Castrol products in our region and achieved great leverage in the total sales
We are mentored by our company proprietors, 
they are having in-depth knowledge about this business and hands on experience more than three decades. They are excel in handling customer's requirement by providing the right solution to the right customer. It has been gained very good name among our customer in our region, which in turn helped us in holding a standard position in the company and to scale untouched heights.
Our business operation in Orathanadu (Thanjavur District, Tamilnadu). It's dynamic place for nearer agriculture hub. We have a showroom for our product display for the convenience of the customer.
Our warehouse specialties to cater sizeable amount of stocks and varieties of products all the seasons for our custAomer needs. So we can able to fix the price of products in low holding cost.
We owned a fleet of delivery vehicles in addition to strong tie up with many transporters. So that we can deliver our customer needs on time.
We are also the leading wholesalers, distributors, stockists, retailers for Oil Engine Spare parts, Sanitary wares, bathroom fittings, water tanks, PVC Pipes and Fittings, Kitchen sinks and all other plumbing pipes and fittings like PVC, HDPE, CPVC and SWR varieties.,
We have more than 20 employees to our company having more knowledge about our products which will help our customer to liaise with them,
SUN ELECTRICALS
KAREEM TRADING CORPORATIONS
Monday – Saturday
9:30 a.m. to 8:00 p.m
We are authorized Distributors, Dealer, and Stockists of following Companies.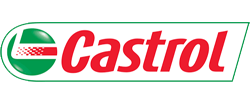 We have many ranges of the customer in vertical business sector, viz agriculture, construction, fisheries, automobiles, etc., we used to contact a periodic conference for launching a new product for convenience and a better understanding of the customer.
Our bonding relationship with our customer leads to conducting periodic personal meeting and survey with our customers to enhance the experience about our product usage and its effectiveness. We also get the feedback from the end-user and update accordingly to the manufacture related to the development of the product. Such will help us to sustain our valued customers forever.